Melissa Ramos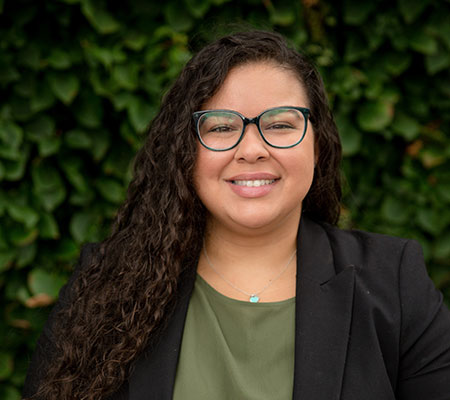 Melissa focuses her litigation practice on criminal, employment, and Title IX and university discipline cases. She is an active member of the Boston Bar Association as a New Lawyer Liaison for the Criminal Law Section and the Women's Bar Association as a member of the Women of Color committee.
Criminal Defense
Melissa represents clients facing criminal matters at the state and federal level on a range of charges, including operating under the influence, domestic assault and battery, and social security fraud. In order to achieve positive results for her clients, she has successfully advocated for favorable pretrial dispositions by working with her clients to present their cases to the prosecutor and judges. She also engages in motion practice, including drafting pretrial suppression motions and motions on other important issues such as double jeopardy, to advocate on behalf of her clients.
Employment Law
Melissa represents employees to enforce their rights to be treated fairly in the workplace, including in wage and hour cases, discrimination cases, and unemployment benefits cases. She has represented clients who have not been properly compensated by their employers, and those who have been discriminated against in the workplace on the basis of gender, race, or disability. Melissa is available to represent clients before the Massachusetts Commission Against Discrimination, and in litigation in state and federal court. Melissa also handles hearings at the Massachusetts Department of Unemployment Assistance in appeals from the denial of unemployment benefits, where she applies her thorough research and knowledge of Massachusetts employment laws to prepare her clients' evidence and examine the witnesses present at those hearings.
University Discipline
Melissa works with students involved in college or university disciplinary proceedings, whether those students are making complaints of misconduct by others or are accused of misconduct. Melissa handles cases alleging sexual harassment, sexual assault, and academic misconduct. Melissa has worked with students to prepare them for their interviews with the school, respond to investigative reports, and challenge procedural errors in investigations to prevent a negative finding against her clients. Melissa also assists students who have already been through a disciplinary process at their school to appeal the findings or evaluate the legal basis for challenging the school's decision, and if necessary, litigate those claims.
Prior Experience
Melissa is a 2018 graduate of Northeastern University School of Law. At Northeastern Melissa focused her work on employment law and criminal matters during her five legal internships. Melissa interned at a Boston-based litigation firm representing plaintiffs in employment cases and representing individuals in parole hearings and criminal defense appeals. During another internship with a Boston firm she worked extensively on a first-degree murder appeal and a Title IX investigation at a local college. Prior to her work with the Boston firms, she was a law-student clerk for the Honorable Jenny Rivera of the New York State Court of Appeals. Melissa also drafted and filed criminal defense appeals while interning at the Center for Appellate Litigation in New York City on behalf of clients who had taken plea agreements and were currently incarcerated. Melissa first interned with LatinoJustice PRLDEF in New York monitoring voting rights violations during the 2016 Presidential election and preparing complaints on behalf of those whose right to vote was violated.
At Northeastern, Melissa was the Symposium Editor for the Northeastern University Law Review and the Chair of Northeastern's Student Bar Association. Prior to law school, Melissa was a Community Organizer with La Casa de Don Pedro where she planned fundraising events and worked with the large Spanish speaking communities of the North Ward in Newark, New Jersey.
Education
J.D., Northeastern University School of Law
Clerkships
Judge Jenny Rivera,New York State Court of Appeals