David Duncan
Of Counsel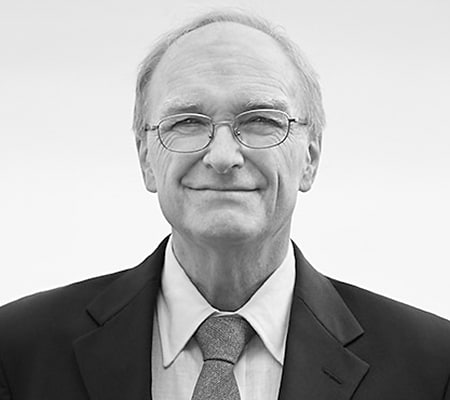 Introduction
I have dedicated my nearly 40-year legal career to defending accused individuals in both federal and state courts. My goal in each of my cases is to advocate for my client's rights, ensure that their voice is heard, and achieve the best possible outcome.
Practice FocusCriminal Defense
I have represented clients accused of murder, larceny, real estate fraud, tax fraud, rape, sexual assault, drug crimes, firearm offenses, perjury, various forms of criminal conspiracy, and other charges.
I have been counsel in major first-degree murder cases – including a triple homicide with three weeks of hearings and three weeks of trial – sexual assault and other assault cases, drug cases, perjury cases, federal gun cases, tax fraud and other fraud cases, computer crimes, and terrorism cases.
My winning record includes cases won at both jury and bench trials. In one federal tax fraud case, after three weeks of trial, the judge granted a judgment of acquittal to our client and his co-defendant before the case went to the jury, stating that it was only the second time he had done so in his 20-year career. I also represent clients in state district courts at clerk's hearings where I have often succeeded in preventing criminal charges from being issued against them.
Examples of other victories include:
Obtained an acquittal on all of the charges in a case charging a client with rape and indecent assault and battery of his wife.
Obtained a sentence for a client in a tax fraud conviction that was lower than the government had offered before bringing any charges against him.
Represented a man charged with rape and incest; obtained an acquittal on the rape charges and persuaded the judge not to require the client to register as a sex offender.
Obtained acquittal of an indecent assault and battery charge for a client facing serious immigration consequences if he was convicted.
In another indecent assault and battery charge, also with immigration issues, persuaded the jury to convict only of a lesser simple assault and battery charge, allowing the client to maintain his immigration status.
Secured a sentence in a perjury case that involved no jail time for the client.
Negotiated a plea deal in an arson case that allowed a client to avoid jail time.
Obtained the dismissal of criminal charges against clients prior to trial in cases involving indecent assault, assault and battery on a police officer, and property crimes.
As a member of the federal Criminal Justice Act (CJA) panel, I represent indigent criminal defendants in the Boston and Worcester federal district courts. As a result, I have substantial experience with the federal sentencing guidelines and their current place in federal sentencing.
Appeals & Other Criminal Legal Work
In my criminal appellate practice, I represent clients in both Massachusetts appellate courts and federal courts nationwide. Below is a list of representative experience:
Represented a lawyer in his sentencing and appeal on a securities fraud conviction in the Ninth Circuit.
Litigated the appeal of an honest services fraud conviction in the Eleventh Circuit.
Obtained a reversal of an 18-year sentence for a client involving the growing and sale of marijuana in a Second Circuit case; when the case was remanded, the sentence was reduced to 11 years.
Handled various criminal appeals in the First Circuit in cases involving questions about federal gambling and conspiracy laws.
Represented a client in the Supreme Court on a question of what it means to carry a firearm under the sentencing enhancement provision of the federal drug laws.
Student Rights
For close to two decades, I have maintained a nationwide practice in campus misconduct and student and faculty rights cases of all types, advising and representing students and faculty charged in disciplinary proceedings. In these matters, my deep knowledge of these administrative proceedings helps students reduce or avoid serious penalties and permanent marks on their records.
I have obtained significant victories in a wide range of matters from sexual assault and harassment cases, to students accused of plagiarism and other academic misconduct, and to disability rights issues where neither the school nor the student recognized the significance of those issues.
Professional Activities
Member, Massachusetts Association of Criminal Defense Lawyers
Member, National Association of Criminal Defense Lawyers
Speaking & Publishing
Contributing author, Massachusetts Criminal Practice, edited by Blumenson and Leavens
Former student supervisor, Suffolk University Law School's criminal defense clinical program
Occasional faculty member, Committee for Public Counsel Services' Bar Advocacy Training Program
Accolades
Best Lawyers in America

Criminal Defense: General Practice (2007 to the present)
Criminal Defense: White-Collar (2007 to the present)

Super Lawyers

Criminal Defense (2004 to the present)

Martindale-Hubbell, Highest Possible Rating – AV Preeminent® (2020)
Boston Magazine Top Lawyers List
Why I Became a Lawyer
My father was a lawyer, which probably resulted in my avoiding law school for a detour into a graduate program. I finally succumbed because I wanted to work as a criminal defense lawyer. I came to Boston in 1985, three years after graduating from law school, and resolved to find a job where I could do that. I found Zalkind and never left.
Education
J.D., University of Pennsylvania Law School, magna cum laude, 1982
Graduate Program, Linguistics, Massachusetts Institute of Technology, 1974-1978
B.A., Columbia University, New York, magna cum laude, Phi Beta Kappa, 1973
United World College of the Atlantic, 1970
Bar & Court Admissions Commonwealth of Massachusetts
U.S. Supreme Court
U.S. Court of Appeals, First Circuit
U.S. Court of Appeals, Ninth Circuit
U.S. District Court, District of Massachusetts

Clerkship
Judge Edward R. Becker (dec'd), U.S. Court of Appeals for the Third Circuit, 1982-1983