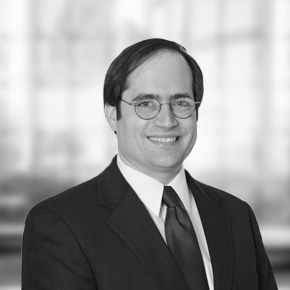 David A. Russcol
David Russcol's practice encompasses all aspects of litigation, from preliminary investigation to filing suit, through trial and pursuing appeals. He focuses on employment and other civil actions, criminal defense, and university sexual assault and discipline matters. David is quick to grasp complex factual situations and legal principles, but he takes the time to develop a thorough understanding of all aspects of his cases. David's experience clerking for state and federal judges and his attention to detail enable him to make forceful and innovative arguments on behalf of his clients.
David has been selected to the Rising Stars list by Super Lawyers each year since 2016.
Employment and Civil Litigation
David has counseled numerous individuals concerning employment issues and has fought to protect employees' legal rights. David successfully settled a gender discrimination case for six figures before even taking the case to court, and helped negotiate another six-figure settlement for a financial services executive whose employer would not allow her to take FMLA leave for cancer treatment and refused to let her work part-time as a reasonable accommodation. He is pursuing a claim of wrongful termination through the Civil Service Commission and in Superior Court, defeating a government agency's motion to dismiss in court. He wrote and filed an amicus brief on behalf of the Massachusetts Employment Lawyers Association, in which he argued that government employees subject to illegal discrimination should receive full compensation for their losses. David successfully argued motions at a trial in the juvenile court, and sued and obtained an attachment against the bank account of a contractor that walked away from renovations of a client's home.
Criminal Defense
David's criminal cases range from the state district court to federal courts of appeal and the Massachusetts Supreme Judicial Court. While his colleagues were conducting a first-degree murder trial in Superior Court, David petitioned for extraordinary action by Massachusetts's highest court based on a ruling by the trial judge and successfully obtained a stay of the trial. David has drafted briefs for a federal district court and court of appeals challenging the conviction and sentence in a white-collar criminal case. He prepared an indecent assault and battery case for trial in the state district court, enabling our client to obtain a favorable resolution on the day of trial. He has also advised clients concerning assault and battery, potential child pornography charges, and computer crimes.
University Sexual Misconduct and Discipline
David is intimately familiar with the disciplinary processes and policies at colleges and universities, especially those used in cases of sexual assault and misconduct covered by Title IX. He represented a student at an elite graduate school who was accused of multiple incidents of violence and sexual assault. He was able to use expert evidence and voluminous electronic messages and emails to demonstrate that the student's accuser had been emotionally manipulative and abusive, and that her allegations were not credible, leading to a favorable resolution by the school. David also represented an undergraduate student at a top public university who successfully fought accusations of sexual assault in both the university and criminal court. He helped the client defend against the sexual assault charge, and maintain the client's exoneration on multiple appeals, and assisted in limiting the penalty for a separate conduct violation. David has represented students at schools in Massachusetts, New York, New Hampshire, and throughout the country on allegations of sexual assault and misconduct, cheating, plagiarism, and dishonesty, and has often been able to guide his clients to achieve positive outcomes.
Prior Experience
Prior to joining Zalkind Duncan & Bernstein LLP, David served as a law clerk for then-Chief Judge Mark L. Wolf of the U.S. District Court for Massachusetts and for Justice Scott L. Kafker of the Massachusetts Appeals Court. At Cleary Gottlieb Steen & Hamilton LLP, he represented Internet firms, banks, and other companies in conducting internal investigations and defending antitrust suits and related governmental inquiries. He was also a Fellow at the Berkman Center for Internet and Society at Harvard University, where his research focused on cyberlaw issues including technological interoperability and the laws governing bloggers and citizen journalists.
During law school, David was the Submissions Editor of the Harvard Journal of Law and Technology, and an editor of the Harvard Journal on Legislation. He interned at the Berkman Center for Internet and Society, where he successfully defended online critics of an alleged cult from a Federal racketeering (RICO) suit, and also worked at the U.S. Attorney's Office in Boston.
Education
J.D., Harvard Law School, 2007
cum laude
B.A., Yale University, 2004
magna cum laude, Phi Beta Kappa
Bar & Court Admissions State Bar of Massachusetts
State Bar of New York
Bar of District of Columbia
U.S. District Court, District of Massachusetts

Clerkship
Justice Scott Kafker, Massachusetts Appeals Court, 2011-2013
Chief Judge Mark Wolf, U.S. District Court for the District of Massachusetts, 2008