David A. Russcol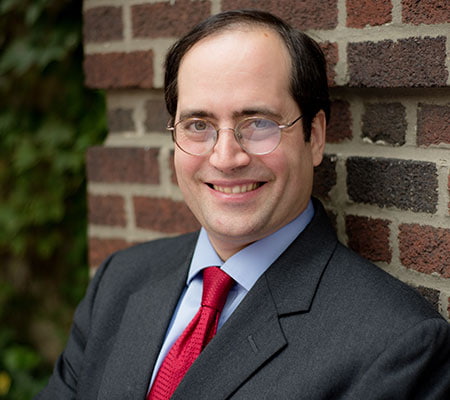 David Russcol's practice encompasses all aspects of litigation, from preliminary investigation to filing suit, through trial and pursuing appeals. He focuses on university sexual assault and discipline matters, appellate advocacy, employment and other civil actions, and criminal defense. He has had success in criminal and civil trials, as well as motion practice and academic proceedings. Most recently, David prevailed in a state jury trial in a case raising novel issues arising out of a shooting at a business.
David has been selected to the Rising Stars list by Super Lawyers every year since 2016.
University Sexual Misconduct and Discipline
David is knowledgeable about the disciplinary processes and policies at colleges and universities, especially those used in cases of sexual assault and misconduct covered by Title IX. David has represented students accused of misconduct on campus, as well as students bringing claims of sexual misconduct against others. He has worked with students facing suspension or expulsion, often leading to his clients being found not responsible or receiving a greatly reduced sanction. As one example, David advised a student at an elite graduate school who was accused of drugging and raping a classmate, and based on expert evidence, the school found his client not responsible. David also worked with a victim of sexual assault and relationship abuse who brought Title IX claims against her ex-boyfriend, who was expelled as a result. David has represented students at schools in Massachusetts, New York, New Hampshire, and throughout the country on allegations of sexual assault and misconduct, cheating, plagiarism, and dishonesty, and has often been able to guide his clients to achieve positive outcomes.
Appellate Advocacy
David is an experienced appellate advocate, having argued before the Massachusetts appellate courts and drafted or co-written appellate briefs. He has argued civil cases in the Massachusetts Supreme Judicial Court and Appeals Court. In one matter he argued, he prevailed at the Appeals Court on a restraining order appeal, convincing the Court that the evidence was insufficient to justify the order. David has written or co-written merits briefs and friend-of-the-court briefs on behalf of employees and other clients raising novel legal claims.
Civil Litigation David is an experienced civil litigator, who practices in both state and federal courts. He has represented a medical marijuana dispensary in defending against a federal lawsuit seeking to shut down the entire Massachusetts regulatory system for cannabis. He secured a favorable jury verdict in a case raising novel issues arising out of a shooting at a business. He is currently suing Harvard University to defend the constitutional association and anti-discrimination rights of female students who wish to join off-campus sororities. And he is co-counsel in a lawsuit over fraud by alleged serial sexual predator Steve Wynn and others in obtaining a Boston-area casino license.
David regularly represents employees in disputes with their employers, including in cases involving discrimination, unlawful retaliation, the Massachusetts Wage Act, and other state and federal employment laws. David has counseled numerous individuals concerning employment issues and has fought to protect employees' legal rights. David has successfully settled gender discrimination, disability discrimination, and retaliation cases in the six figures, including settlements without even filing a lawsuit. He has also achieved positive outcomes in overtime, wage, and hour cases. He wrote and filed an amicus brief on behalf of a coalition of organizations including the Massachusetts Employment Lawyers Association and the ACLU of Massachusetts, successfully arguing that patients qualifying for use of medical marijuana under state law should be protected from adverse employment consequences as a result of their off-site use of cannabis.
Criminal Defense
David's criminal cases range from the state district court to federal courts of appeal and the Massachusetts Supreme Judicial Court. David represented a graduate student in a sexual misconduct case that continued in criminal court after the school concluded its Title IX investigation and secured an acquittal on all charges. David briefed and filed a motion to suppress earlier in the case that was important to the final result. In another case he enabled a client to withdraw admissions to drug charges and thereby avoid very likely deportation. David has successfully resolved matters including indecent assault and battery, assault and battery, larceny, and operating under the influence (OUI) cases in state district court. David has drafted briefs for a federal district court and court of appeals challenging the conviction and sentence in a white-collar criminal case, and his work led to a client's sentence being reduced substantially by a federal court because the client was improperly sentenced as a career offender. David has also advised clients concerning charges for possible sex offenses, assault and battery, and computer crimes.
Prior Experience
Prior to joining Zalkind Duncan & Bernstein LLP, David served as a law clerk for then-Chief Judge Mark L. Wolf of the U.S. District Court for Massachusetts and for Justice Scott L. Kafker, then of the Massachusetts Appeals Court (currently a Justice of the Supreme Judicial Court). After graduating from law school, he was also a Fellow at the Berkman Center for Internet and Society at Harvard University, where his research focused on cyberlaw issues including technological interoperability and the laws governing bloggers and citizen journalists.
At Harvard Law School, David was the Submissions Editor of the Harvard Journal of Law and Technology, and an editor of the Harvard Journal on Legislation. He interned at the Berkman Center for Internet and Society, where he successfully defended online critics of an alleged cult from a federal racketeering (RICO) suit, and worked at the U.S. Attorney's Office in Boston.
Education
J.D., Harvard Law School, 2007
cum laude
B.A., Yale University, 2004
magna cum laude, Phi Beta Kappa
Bar & Court Admissions State Bar of Massachusetts
State Bar of New York
Bar of District of Columbia
U.S. District Court, District of Massachusetts

Clerkship
Justice Scott Kafker, Massachusetts Appeals Court, 2011-2013
Chief Judge Mark Wolf, U.S. District Court for the District of Massachusetts, 2008