Emma Quinn-Judge
Partner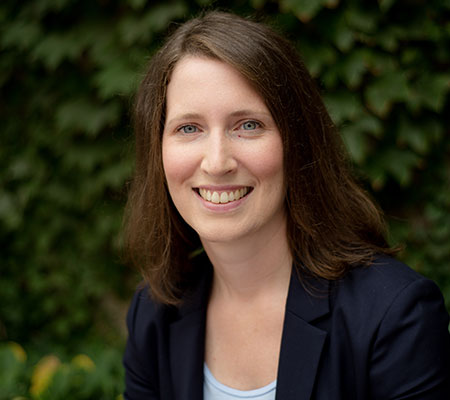 Partner Emma Quinn-Judge focuses her litigation practice on appeals, criminal defense, employment law, and complex civil litigation. She has obtained excellent results for her clients including a nearly $10.9 million jury verdict for her client in a race discrimination and retaliation case against the City of Boston (now on appeal).
Emma is listed in Best Lawyers of America and on the Massachusetts Super Lawyers list. She was selected for the 2017 Top Women of the Law list by Massachusetts Lawyers Weekly.
Appeals
Emma is an experienced appellate attorney who represents clients in both criminal and civil appeals in state and federal court. Her criminal experience includes both direct and collateral appeals (habeas corpus) and her civil appellate work focuses on employment matters. Because Emma maintains both an active trial and appellate practice, she is well-situated to provide clients continuous representation from the first court appearance through any appeals, and to ensure that their cases are properly litigated to preserve appellate issues.
Emma also regularly contributes friend of the court (amicus) briefs on civil and criminal appellate matters. From 2014 to 2017, as the Co-Chair of the Amicus Committee for the Massachusetts Employment Lawyers Association, she monitored developing issues in employment law and wrote, edited, and solicited numerous amicus briefs on legal issues that affect the rights of employees under state and federal law.
Criminal Defense
Emma has a broad criminal defense practice in both state and federal courts. She has represented clients charged with crimes such as murder; motor vehicle homicide; conspiracy; drug possession, distribution, and trafficking; weapons offenses (gun charges); money laundering; honest services mail fraud; visa fraud; rape; assault and battery; sexual assault; incest; operating under the influence (OUI); harassment; disorderly conduct; and resisting arrest.
Emma has also counseled and assisted clients during federal investigations and grand jury proceedings relating to public corruption, regulatory offenses, and tax crimes.
Emma is a zealous advocate for clients and works hard to obtain outstanding results, whether at trial or by resolving a case before trial. On numerous occasions, she has helped clients get their charges dismissed altogether or reduced. She has won motions to dismiss criminal charges and her legal work has helped persuade the Commonwealth to "nolle prosse" (drop) charges against her clients. In a case where a client was charged with first-degree murder and had confessed to the killing, Emma helped convince the Commonwealth to agree to a manslaughter plea. She has also provided effective advocacy on sentencing; for example, she helped the lead defendant in a multi-defendant federal drug case obtain a 5-year sentence, even though the Guideline sentencing range was 210 to 260 months.
Employment Law and Other Civil Cases
Emma's civil practice focuses on employment law and complex civil litigation. In her employment practice, she fights for employees who are opposing unlawful employment practices, such as discrimination (including discrimination based on race, gender, disability, pregnancy, caregiver status, national origin, or age), sexual harassment, retaliation, hostile work environment, wrongful discharge, and violations of the Family Medical Leave Act (FMLA). Emma represents workers in state and federal courts, arbitration proceedings, and before state and federal agencies (including the Massachusetts Commission Against Discrimination (MCAD) and the Equal Employment Opportunity Commission (EEOC)). She also advises and counsels individuals who need help addressing workplace problems and reviews and negotiates executive contracts and separation or severance agreements.
In addition to winning a nearly $10.9 million verdict at trial (now on appeal) in a race discrimination and retaliation case, Emma has helped clients obtain substantial damages awards and settlements in cases alleging gender discrimination, national origin discrimination, pregnancy discrimination, sexual harassment, and equal pay violations.
Emma also represents individuals and entities in complex civil litigation, including in matters involving civil rights statutes, the Racketeer Influenced and Corrupt Organizations Act ("RICO"), and the Defend Trade Secrets Act.
Other Experience
Emma does pro bono work for civil rights organizations, including the American Civil Liberties Union of Massachusetts. She serves as Co-Coordinator of The Amicus Group and from 2014 to 2017 she co-chaired the Amicus Committee for the Massachusetts Employment Lawyers Association. Emma is also the First Circuit Representative for the National Employment Lawyers Association Judicial Nominations Committee.
While at Yale Law School, Emma represented indigent clients seeking asylum and federal prisoners pursuing civil claims. She also helped prepare amicus briefs for post-9/11 litigation and served on the editorial staffs of the Yale Law Journal, the Yale Journal of International Law, and the Yale Human Rights and Development Law Journal.
Before becoming a lawyer, Emma taught fourth grade for three years in Compton, California, as a member of Teach for America.
Education
J.D., Yale Law School, 2005
B.A., Middlebury College, 1998
summa cum laude, Phi Beta Kappa
Bar & Court Admissions Commonwealth of Massachusetts
U.S. District Court, District of Massachusetts
U.S. Court of Appeals, First Circuit

Clerkship
Judge Michael A. Ponsor, U.S. District Court for the District of Massachusetts, 2005-2006
Judge Rosemary S. Pooler, U.S. Court of Appeals for the Second Circuit, 2006-2007
Professional Affiliations
Massachusetts Employment Lawyers Association
Amicus Group
Co-Coordinator
National Employment Lawyers Association
Judicial Nominations Committee, National Employment Lawyers Association
First Circuit Representative
Massachusetts Association of Criminal Defense Lawyers