Inga S. Bernstein
Partner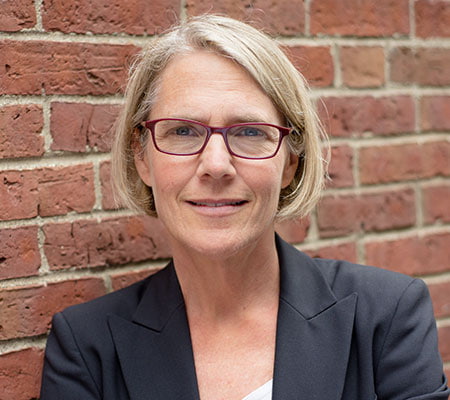 Partner Inga Bernstein represents individuals in employment and criminal defense cases. She is an experienced trial lawyer who fights for every client, winning and favorably resolving many cases over her two decades as an attorney.
Inga was named Best Lawyers' 2015 and 2018 "Lawyer of the Year" for Boston Employment Law - Individuals. She was recognized by Corporate LiveWire Global Awards 2015 as the Winner in Civil Rights - Massachusetts, USA as well as Lawyer of the Year 2014 for Civil Law - Boston, Massachusetts. She has been listed in Best Lawyers in America every year since 2007 for both criminal defense and employment law. In 2002, she was awarded the highest possible rating – AV – by Martindale-Hubbell and has maintained that rating since that time. Inga has been recognized as among the top 50 Women "Super Lawyers" in Massachusetts, and as a Massachusetts "Super Lawyer" in Boston Magazine since 2004. In 2019, she was recognized as one of the Top 100 "Super Lawyers" in Massachusetts. She was honored as one of five "Up and Coming Lawyers" in 2003 in Massachusetts Lawyers Weekly.
Criminal Defense
Criminal defense has been a centerpiece of Inga's career since she first began to practice law. Her criminal practice covers the spectrum from state district court to the U.S. Supreme Court. In her criminal practice, Inga holds the government's feet to the fire: she makes sure the government bears its burden of both proving its case and of demonstrating that the police and other law enforcement did not violate her client's constitutional rights, all while presenting as smart and effective a defense as possible.
She has been lead or co-counsel in many cases, including cases of first-degree murder, murder in aid of racketeering, extortion, extortionate collection, racketeering, wire fraud, bank fraud, armed robbery, sexual assault, indecent assault and battery, OUI, drug offenses, criminal harassment, larceny, firearms offenses, domestic assault and battery, knowingly filing a false report of a crime, and conspiracy. She has also represented juveniles in delinquency proceedings.
Inga also serves on the federal Criminal Justice Act (CJA) panel to represent indigent federal defendants in the Boston and Worcester federal district courts.
Inga's experience as a trial lawyer and passionate representation have led to outstanding results for her clients. For example, in one case she obtained the dismissal of all charges against her client in a federal prosecution for extortion after several days of trial. She obtained a not guilty verdict for her client in a murder case in which, as co-counsel, she conducted a ballistics analysis that demonstrated critical flaws in the prosecution's evidence against all three defendants in the case. On appeal in the same case, she obtained a reversal of the one firearms charge on which her client had been convicted. Prior to indictment, she has convinced prosecutors not to pursue aggravated rape charges. Inga has won numerous suppression and other dispositive motions resulting in the dismissal and/or reduction of charges for her clients. She has also represented people in post-conviction proceedings including at the Sex Offender Registry Board (SORB), in civil forfeiture proceedings, habeas corpus petitions and with issues related to incarceration, as well as in civil Temporary Restraining Order (TRO) actions.
Inga's commitment to meticulously researching and forcefully presenting arguments on behalf of her clients has resulted in reversals of criminal convictions on appeal. She has successfully petitioned for a writ of certiorari to the United States Supreme Court, has drafted a well-received amicus brief to that court on behalf of the National Association of Criminal Defense Lawyers and Families Against Mandatory Minimums, and was part of the team that persuaded the Supreme Judicial Court to invalidate portions of the Sex Offender Registration Act on due process grounds.
Employment and Other Civil Rights
Inga heads the firm's employment practice: she has a distinguished history of success in her employment cases and has been repeatedly recognized by her peers for her outstanding representation of clients. Inga is a committed and effective advocate for employees seeking to vindicate their rights in the workplace.
Inga has achieved positive results for clients through litigation, negotiation, and counseling. She has won major trials that produced seven-figure jury verdicts, including $7.6 million and $2.2 million jury verdicts in employment discrimination and retaliation cases. Her excellent track record at trial enhances her ability to get good results for clients without going to trial. She has obtained many six figure settlements for her clients through negotiation or by litigating to the eve of trial. In addition to litigation matters, she has also secured many quiet victories for clients who were able to keep their jobs through her intervention or behind-the-scenes counsel.
Inga has represented clients in race, gender (including pay equity, promotion and pregnancy-related matters), sexual orientation, sexual harassment, disability (including disability retirement, ADA, FMLA, and reasonable accommodation cases), age, and national origin discrimination cases and related retaliation matters. She represents clients at administrative agencies including the Massachusetts Commission Against Discrimination (MCAD) where she has tried a number of cases through public hearing (administrative trial).
Inga has represented numerous faculty members, administrators and academic researchers in disputes with local colleges and universities including those related to tenure, promotion and discipline. Inga has also represented governmental employees asserting First Amendment free speech claims.
Professional Activities
Inga is a member of the Federal Bar Association and served as the Co-Chair of the Massachusetts Chapter of the Federal Bar Association's Employment Committee in 2014-2015. She served as the Vice-President of the Massachusetts Employment Lawyers Association from June 2012 - June 2014, has lectured numerous times on employment law and trial skills for the Massachusetts Continuing Legal Education, Inc. and the Massachusetts and Boston Bar Associations. She has also served on the Boston Bar Association's Labor and Employment Law Section Steering Committee and the Massachusetts Bar Association's Individual Rights and Responsibilities Section Council. She is a member of the Massachusetts Association of Criminal Defense Lawyers and the Massachusetts LGBTQ Bar Association. She was also a member for many years of the Frank J. Murray Inn of Court.
Inga spoke at the Boston Bar Association's Higher Education Conference on Thursday, March 15, 2018. Specifically, Bernstein spoke on the panel, "Sexual Misconduct Investigations in the # MeToo Era," bringing in her practical knowledge from her work as a lawyer on a variety of sexual misconduct cases at colleges and universities.
Prior Experience
Before law school, Inga worked in civil rights enforcement serving as the Assistant Director of the Boston Fair Housing Commission, running the portion of that agency charged with enforcing Federal, State and City fair housing laws. She also worked for a regional non-profit housing organization running a program that provided tenants and landlords with information about housing rights and responsibilities, and seeking to assist low income people in avoiding or ending homelessness. In addition, she worked for many years as a volunteer community mediator and, for a time, was the Director of a community mediation organization in Dorchester.
Education
J.D., Harvard Law School, 1994
cum laude
B.A., Wellesley College, 1984
magna cum laude
Bar & Court Admissions Commonwealth of Massachusetts
U.S. District Court, District of Massachusetts
U.S. Court of Appeals, First Circuit

Clerkship
Judge Douglas P. Woodlock, U.S. District Court for the District of Massachusetts, 1994-1995
Professional Affiliations
Massachusetts Association of Criminal Defense Lawyers
Massachusetts Employment Lawyers Association
Massachusetts LGBTQ Bar
National Employment Lawyers Association

Massachusetts Chapter of the Federal Bar Association