Jennifer Herrmann
Associate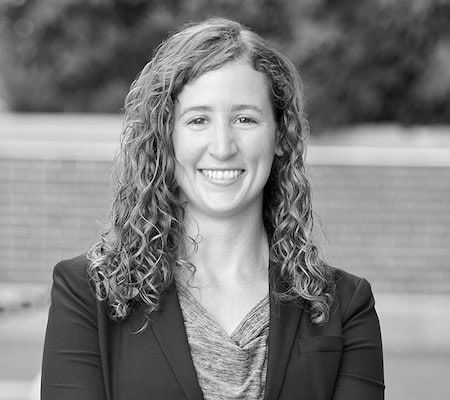 Introduction
I assist clients facing difficult legal issues in the areas of criminal defense, education, and employment law.
Practice Focus
I joined Zalkind as an associate in 2021, following a clerkship with the Supreme Judicial Court of Massachusetts. As an associate, I work to get the best possible outcome for my clients, whether that's negotiating with an employer, appearing in court, or guiding a student through a school proceeding. While attending the University of Chicago Law School, I advocated for unaccompanied minors with the Young Center for Immigrant Children's Rights, for youth involved in child welfare proceedings with the Cook County Public Guardian, and for clients in family law proceedings with the Harvard Legal Aid Bureau. I also extensively researched special education, school discipline, and students' rights while working as a research assistant for the Restatement of Children and the Law and as an intern for the Children's Law Center of Massachusetts. I maintain a pro bono immigration practice as a volunteer attorney for Kids in Need of Defense (KIND).
Prior Experience
Prior to law school, I worked as an in-house video producer for a national nonprofit based in Madison, Wisconsin, and taught English and journalism through the Fulbright program in Ukraine.
Successes
Worked with a team of attorneys to draft an amicus brief in the First Circuit regarding anti-retaliation law.
Worked with a victim of sexual assault who prevailed in Title IX proceeding at her school against her attacker, resulting in a finding of responsibility.
Successfully negotiated settlement agreements for victims of race, gender, and age discrimination.
Prevailed in a grade appeal and grievance process for an undergraduate student, resulting in her ability to graduate.
Professional Activities
Member, Massachusetts Employments Lawyers' Association
Member, Massachusetts Association of Criminal Defense Lawyers
Member, Boston Bar Association
Why I Became a Lawyer
I became a lawyer because I am passionate about ensuring that every person who encounters the legal system has the benefit of an advocate who is both tenacious and compassionate. My goal is to support just practices in our legal system through skilled, creative representation for clients facing difficult situations.
Education
J.D., University of Chicago Law School, cum laude, 2020
Member, The Young Center for Immigrant Children's Rights Clinic
Volunteer, International Refugee Assistance Project
B.A., University of Oklahoma, summa cum laude, 2013
Bar & Court Admissions
Commonwealth of Massachusetts
U.S. District Court, District of Massachusetts
U.S. Court of Appeals, First Circuit
Clerkship
Justice Scott L. Kafker, Supreme Judicial Court of Massachusetts (2020-2021)