Niamh Gibbons
Associate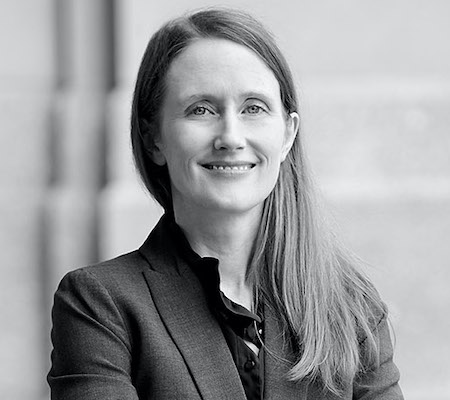 Introduction
In my practice, I assist clients facing difficult legal issues in the areas of criminal defense, employment, and higher education.
Practice Focus
As an associate at Zalkind, my goal is to provide skilled, dedicated representation and achieve the best possible outcomes for clients confronted with legal challenges. My previous experiences as a law clerk and judicial intern in State and Federal courts of appeals has prepared me to work with clients on a wide range of matters, whether arising from a criminal charge, from employment discrimination, or from university proceedings. Before becoming a lawyer, I worked for international non-profit organizations supporting people affected by humanitarian emergencies, an experience that has equipped me to assist clients facing times of crisis in their own lives.
Prior Experience
I joined Zalkind as an associate in 2023 after a clerkship at the Massachusetts Appeals Court. During law school, I interned for the Honorable Juan R. Torruella at the First Circuit Court of Appeals and at an employment law firm in Boston, where I was involved with litigation in trade secrets and noncompete-related disputes. I also managed programs at the Harvard Humanitarian Initiative, a university-based research center focused on the humanitarian aid sector, and for international human rights advocacy organizations in New York City and globally.
Why I Became a Lawyer
I went to law school after several years as a human rights practitioner, where I focused on improving access to justice and effective remedies for victims of human rights abuses. I became a lawyer because I wanted to build skills that would allow me to be a strong advocate for individual rights, whether that means ensuring due process protections are afforded to a client accused of wrongdoing, tackling workplace discrimination, or providing guidance during university hearings.
Education
J.D., Suffolk University Law School, 2022
magna cum laude
B.A., University College Dublin, 2002
BAR & COURT ADMISSIONS Commonwealth of Massachusetts

CLERKSHIP
Justice William J. Meade, Massachusetts Appeals Court (2022-2023)