Rachel Stroup
Partner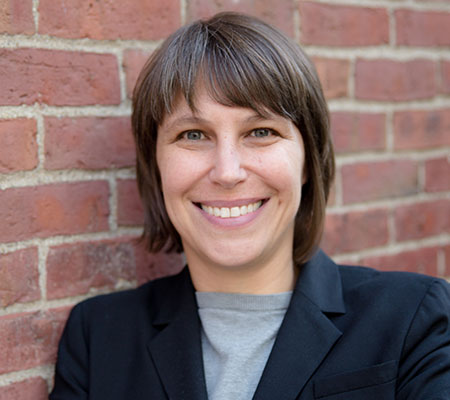 Partner Rachel Stroup focuses her litigation practice on employment law, criminal defense, and university discipline. Rachel is a tenacious advocate who is dedicated to fighting for her clients.
In 2015 and 2016, Rachel Stroup was selected to the Rising Stars list by Super Lawyers.
Employment Law and Other Civil Litigation
In her employment practice, Rachel brings her experience, judgment and compassion to bear in order to secure excellent results for her clients. Rachel has successfully represented clients with a range of discrimination claims (race, sex, national origin, religion, age and sexual orientation), as well as claims of retaliation, sexual harassment, hostile work environment, wrongful termination, violations of the Family and Medical Leave Act (FMLA), and breach of contract. She regularly advises clients facing these issues, and she has litigated in state and federal courts and before the Massachusetts Commission Against Discrimination (MCAD).
Rachel listens carefully to ascertain her client's needs and works with the client to devise a case strategy aimed at meeting those needs. Many of her clients want to focus on a strategy that compensates them for the injuries they have suffered without having to go through a protracted trial. When that has been the goal, Rachel's strong advocacy, thoughtful decision making, and hard work have led to substantial pretrial settlements for her clients. She recently obtained a substantial settlement for one of her clients with employment discrimination, sexual harassment and retaliation claims and has and successfully settled claims for national origin, religion, disability, race, sex and sexual orientation discrimination.
Rachel also advises clients facing difficult workplace situations and negotiates separation and severance agreements for clients who have left, or are leaving, their jobs. Her legal knowledge and litigation experience come to bear in developing stronger negotiating positions that the client can use as leverage to help resolve the situation. Recently, through a combination of counseling and advocacy, Rachel was successful in preventing a client's termination, allowing him to remain in his position.
Rachel has successfully represented clients in other civil matters, including corporate litigation, divorce, and personal injury.
Criminal Defense
Rachel brings the same tenacity, thoroughness and strategic sense to her criminal cases as her civil cases. She has worked on a wide range of criminal matters, both felony and misdemeanor, in state and federal courts. Rachel has represented clients charged with murder, firearms violations, drug possession and distribution, wire fraud, assault, OUI, negligent operation, possession of child pornography, resisting arrest, assault and battery on a police officer, and disorderly conduct. Rachel has also represented plaintiffs and defendants in restraining order hearings and defendants charged with violating restraining orders.
Rachel has tried two first-degree murder cases, one to a not guilty verdict after Rachel conducted a critical cross-examination of the Commonwealth's cellphone expert. In both cases, she was engaged in all facets of preparing for and conducting trial, from working closely with the clients to ensure their needs were met, to preparing and arguing motions and examining witnesses.
Rachel has secured excellent results for her clients, some through trial and some before trial. In a recent drug case, Rachel convinced the prosecutor to agree to a continuance without a finding, which will result in a dismissal and no conviction on the client's record once the client completes probation. In another recent case, Rachel secured pre-trial probation for a client who faced charges of assault and assault, battery on a police officer, and other charges. Following a short term of unsupervised probation, the client's case was dismissed.
After one client was convicted of child pornography charges, Rachel represented him before the Sex Offender Registry Board (SORB) and got him categorized as a low-level offender, which made it easier for her client to rebuild his life after his incarceration.
Rachel also serves on the federal Criminal Justice Act (CJA) panel to represent indigent federal defendants in the Boston federal district courts.
University discipline and title ix
Rachel's background and experience in criminal defense proves valuable in defending students who face charges of academic misconduct, sexual assault, and sexual harassment. She has successfully represented clients in disciplinary proceedings at various colleges and universities against allegations of sexual misconduct, cheating, and other campus code violations. Rachel brings her depth of knowledge of school discipline cases, as well as civil and criminal litigation, to each student disciplinary matter, and she works closely with her student clients and their families to devise a case strategy that will meet the needs of each client. Her recent successes include assisting a client in obtaining a not responsible finding on charges of sexual misconduct, advocating on behalf of a client to have the Title IX charges against him dismissed, and overturning a finding of cheating on appeal.
Education
J.D., Northeastern University School of Law, 2006
B.A., Wesleyan University, 1999
Bar & Court Admissions Commonwealth of Massachusetts
U.S. District Court, District of Massachusetts
U.S. Court of Appeals, First Circuit

Professional Affiliations
Massachusetts Employment Lawyers Association
National Employment Lawyers Association
Massachusetts Association of Criminal Defense Lawyers