Tom Miller
Associate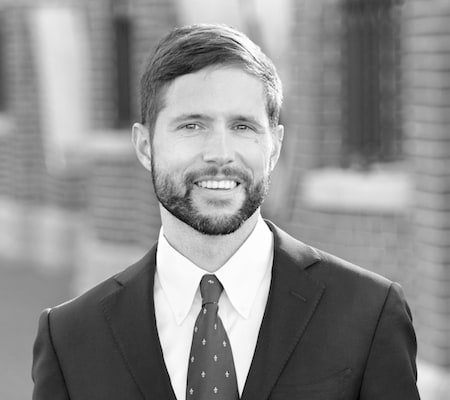 Introduction
I focus my practice on helping clients facing difficult situations in the criminal justice system, in schools and colleges, and in the workplace.
Practice Focus
In my criminal practice, I represent clients on both the state and federal levels, including in appeals. I am particularly interested in assisting clients dealing with misdemeanor charges or restraining orders in District Court. Based on my previous experience as a prosecutor, I bring an in-depth understanding of all phases of a criminal case. In my employment law practice, I assist clients in negotiating with current or past employers to achieve favorable settlements; I also represent employees in litigation over discrimination and whistleblower claims. As a former academic, I am particularly passionate about helping students at both secondary schools and colleges involved in disciplinary investigations or proceedings under Title IX. My recent work includes:
Arguing successfully before the Appeals Court to overturn a harassment prevention order based on social media posts
Negotiating informal resolutions to bring appropriate closure to Title IX cases involving charges of sexual assault and domestic violence
Helping a victim of stalking to obtain an abuse prevention order against a former romantic partner
Resolving a charge of assault with a dangerous weapon with a period of pretrial probation
Persuading a clerk-magistrate not to issue a complaint for assault and battery on a public employee
Prior Experience
I joined Zalkind as an associate in 2022, after clerking at the Massachusetts Supreme Judicial Court and serving as an Assistant District Attorney in Middlesex County, where I tried numerous jury cases in the District Court. During law school, I worked as a summer associate at a large law firm in Boston and at a small public interest law firm focused on land use and planning in the San Francisco Bay Area. Before becoming a lawyer, I received a doctorate in Classics, with a focus in ancient philosophy, and taught college students for several years.
Why I Became a Lawyer
I became a lawyer because I believe that due process and the rule of law are foundational ideals for our democratic society. Our adversarial system of justice relies on all people having access to creative, zealous, and empathetic advocates to advise and represent them. For every client, I fight to ensure that the law lives up to its ideals.
Education
J.D., Stanford Law School, 2020
Ph.D., Princeton University, 2015
A.B., Harvard College, 2009
summa cum laude
Deep Springs College, 2004-2006
BAR & COURT ADMISSIONS
Commonwealth of Massachusetts
District of Massachusetts
First Circuit - United States Court of Appeals
CLERKSHIP
Justice Frank Gaziano, Supreme Judicial Court of Massachusetts (2020-2021)